Puma and Sören Åhker are heading west!
Updated 2/12 2002

Puma and Sören Åhker are heading west!
In November 2002 Peter Puma Hedlund and Sören Åhker made a trip to USA - Minneapolis and New York.
It was the first nyckelharpa building course ever held in the US. It was taught by master builder Sören Åhker. The one week course will be followed up by a one week "part two" planned for next spring. Eight full time students had signed up, along with a couple of part timers. Sören's newly translated construction manual and drawings was of course used. Read more on Sören's page and on on Rita Leydons page
The duo also visited Rita Leydon in Lahaska, Pennsylvania, where she and Puma filmed and recorded the third volume of the "Peter Puma Hedlund's Nyckelharpskola" instructional DVD series.

Sörens film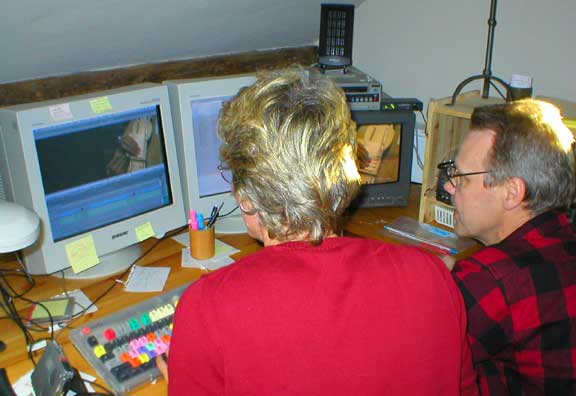 The photo on top shows Sören getting his picture taken, promoting Ritas film (DVD) about
Sörens nyckelharpa building. On the next two we see Sören and Rita editing the film.
Filming and recording the third and last part of the nyckelharpskola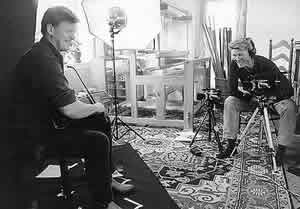 Peter Puma Hedlund & Rita Leydons in Ritas studio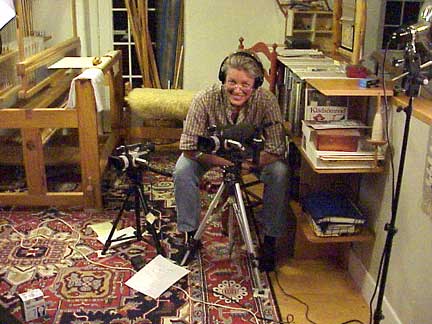 Sörens nyckelharpa building course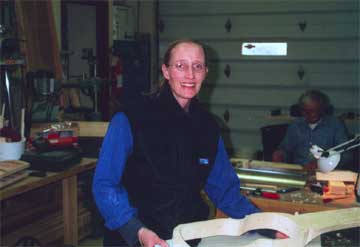 Jan - one of the two female harpa builders
Almost everyone got as far as to start building the "lek" - pegbox.
Puma joined them a couple of times to play and inspire.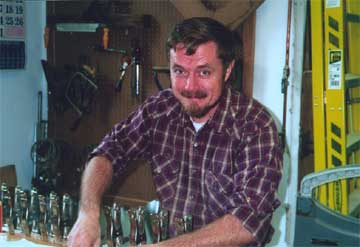 Jock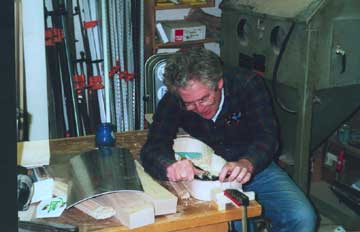 Stuart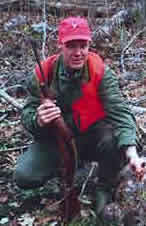 Sören and Puma also did some hunting.
But this picture has been censured - the web master is a vegetarian
and made the deer wanish in thin air on :-)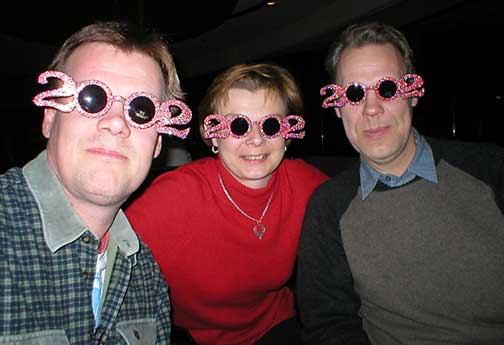 What year was it ?
Picture taken at Marriott Marquis Hotel in New York City . In the middle their guide Inger.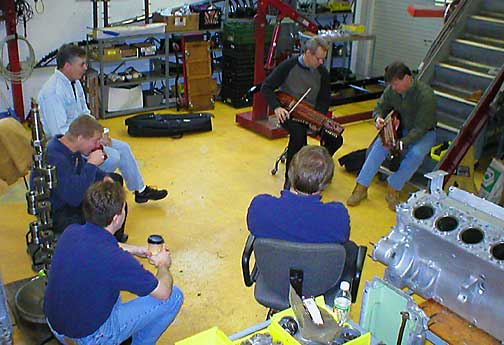 Sören and Peter Puma tuning their instruments in Chris' garage.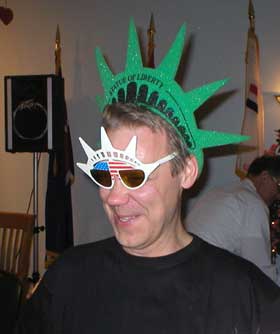 The Sören of freedom
On the Swedish part of Nyckelharpans Forum you will find lots and lots of photos of the instrument nyckelharpa, the people who play it and the people who build it.
Web master Gunnar Fredelius,
info@nyckelharpansforum.net