The Peter Puma Hedlund tour in USA aug-sept 2003 page 2
Photo and text. Rita Leydon
For page 1 - click here
Saturday, September 13, 2003

Peter är hemma i Sverige igen, men här kommer bilder från sista veckan.
Vi har Jamestown, NY, en tre dagar lång festival. Peter spelar för
grabbarna på Leydon Restorations, med Bugattibilar i bakgrunden.
Montpelier, Vermont, konsert på ett konstgalleri.
Philadelphia Folk Festival där harpan gjorde stort intryck på folk..
Thetford, Vermont, gamla
och unga, lika nyfikna. Och sist, en nyckelharpa kurs i Jamestown. Hela
resan var en stor succé på alla sätt och vis. Peter är verkligen en
duktig ambassador. Mycket uppskattad av alla.

An attempt to translate Rita´s text into English:-)
Peter is back in Sweden. Here are some pictures from the last week of the tour.
In Jamestown, New York, we have a tree day long festival.
We can see Peter Puma playing for the guys at Leydon Restorations with
some Bugatti cars in the background.
Montpelier, Vermont, a concert at an art gallery.
Philadelphia Folk Festival where his nyckelharpa made a huge
impression.
Thetford, Vermont, old and young as curios.
And last, a nyckelharpa course in Jamestown.
The whole trip was in all ways a great success.
Peter Puma is a great ambassador. Highly appreciated by all.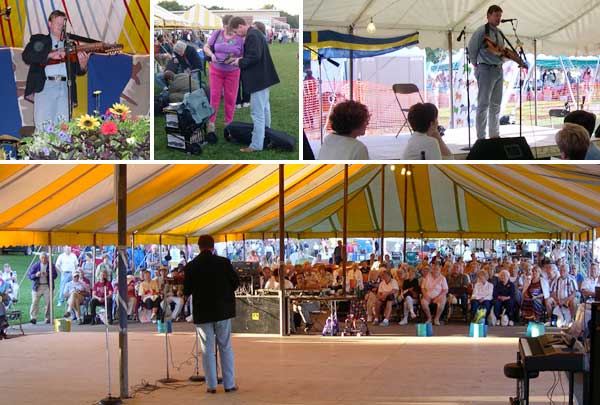 Jamestown, NY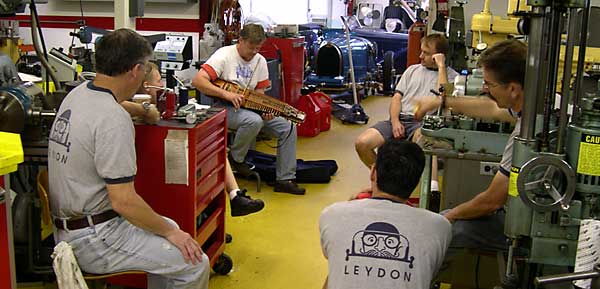 Leydon Restorations

Montpelier, Vermont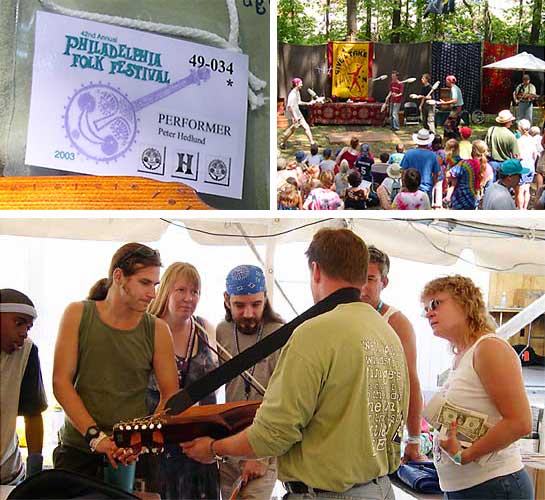 Philadelphia Folk Festival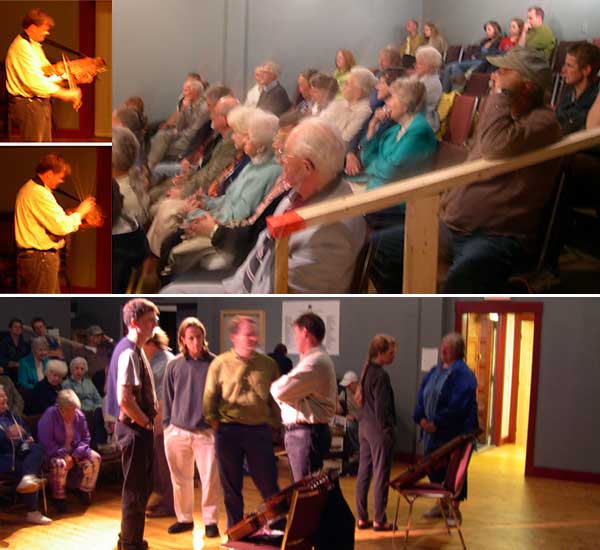 Thetford, Vermont,

And last, a nyckelharpa course in Jamestown