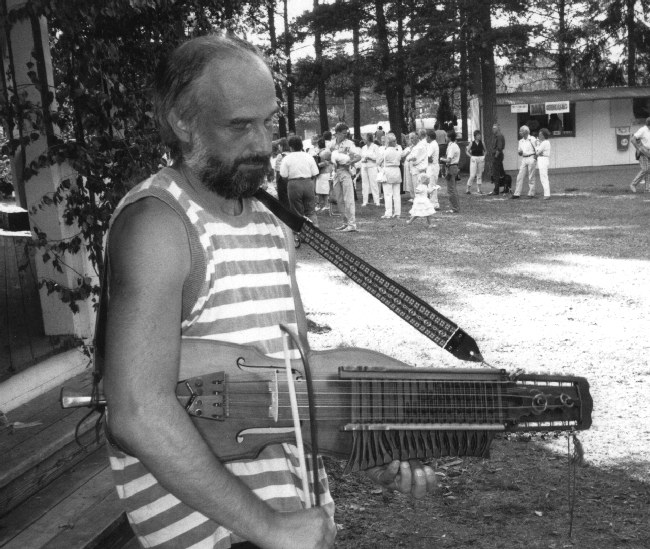 Ueli Leuthold, Riedweg, Schweiz, playing on a chromatic nyckelharpa with four rows. Östen Öhman in Sikfors built it.
Ueli and his friends first came in contact with the nyckelharpa at the Kaustinen stämma in Finland.
They asked "where can we get this interesting instrument?" The answer was in Norrbotten, Sikfors and Östen Öhman.
Photo: GF atEric Sahlströmstämma sometime in the 1980's