Mixed pictures
Page 4
Photo Gunnar Fredelius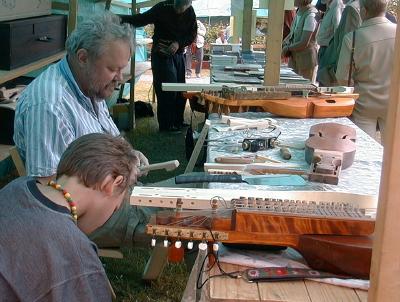 Master nyckelharpa builder Olle Plahn
Photo Esbjörn Hogmark at a Nyckelharpastämma in Österbybruk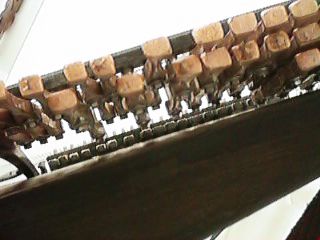 A harpa built by Karl-Arne Gille. Photo Gunnar Fredelius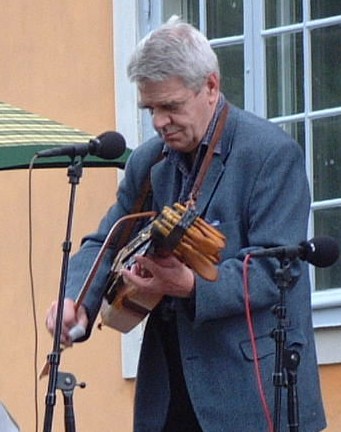 Styrbjörn Bergelt at Österby.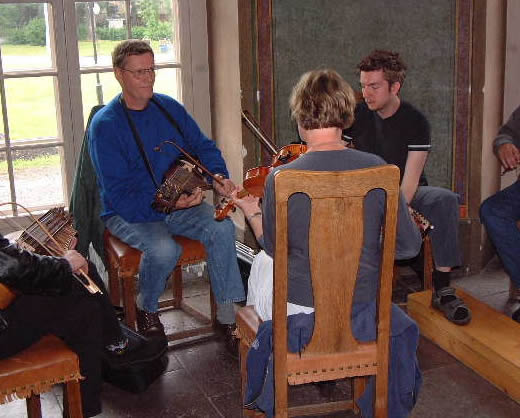 At Österbybrukstämma - where else?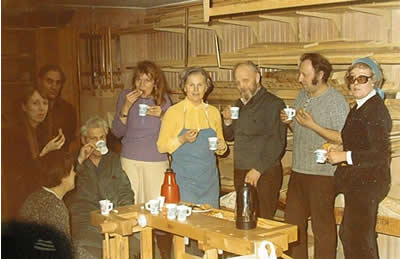 Nyckelharpa building in Jakobsberg outside Stockholm in 1974.
Sitting, drinking coffe is Herold Lundin.
Second from wright is Hasse Lantz and next Claes Fredelius who is the
father of the webmaster of this page:-)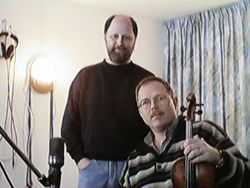 The webmaster with Anders Gustavsson
who does NOT play the nyckelharpa - how about that
for a change?
Webmaster Gunnar Fredelius at Nyckelharpans Forum