The Nyckelharpstämma in Österbybruk 2003
Page 4
Photo Gunnar Fredelius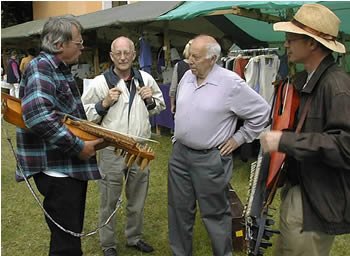 Björn Björn, dubble World Champ, talking to boat- and nyckelharpabuilder Hasse Lantz
and Anders Nordfors.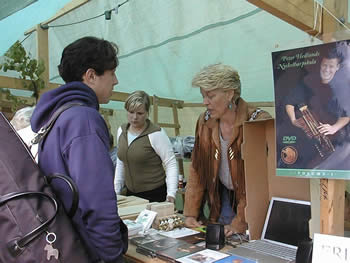 Ben och Rita getting a chance to speak english :-)
Both of them can speak Swedich, but its nice to
relax by talking ones own language some times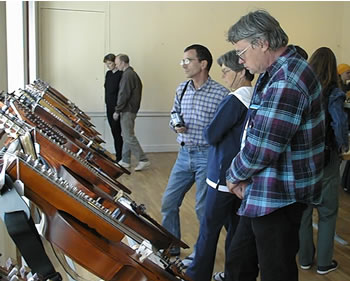 Björn Björn studying the nyckelharpa exhibition.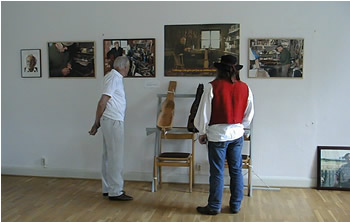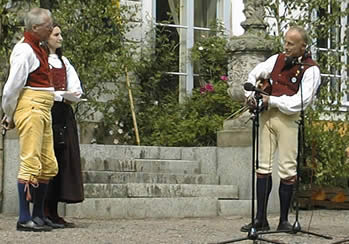 Anders Söderberg, Åsa Södergren and Esbjörn Hogmark
on stage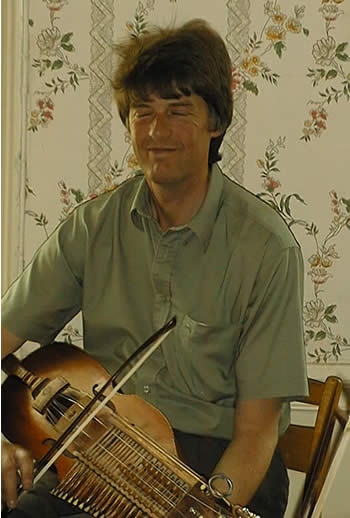 Enjoyable concentration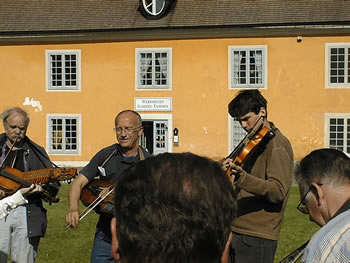 Sture Hogmark in the middle, then Per Sahlström
From behind you get a glimpse of Pers father Sigurd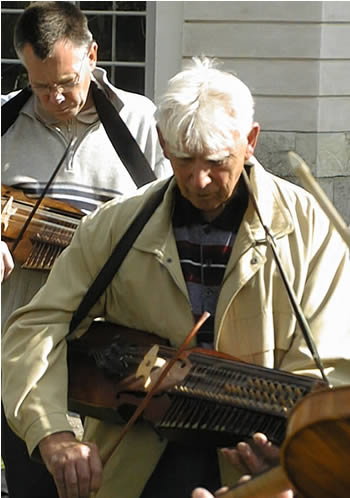 Sture Sahlström t.h.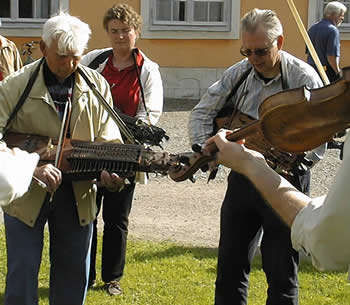 and here with nephue Sigurd Sahlström
Webmaster Gunnar Fredelius at Nyckelharpans Forum